GCR reveals Shards of History cover art!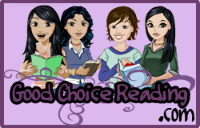 Want to see the cover art of World Weaver Press's next release?
Satisfy your curiosity and check out Good Choice Reading's exclusive cover art reveal for the forthcoming Shards of History by Rebecca Roland and be one of the first to see the stunning new cover of our first novel.
Posted on July 12, 2012, in art, fantasy, new, World Weaver Press and tagged art, cover art, cover unveiling, Rebecca Roland, Shards of History, World Weaver Press. Bookmark the permalink. 1 Comment.